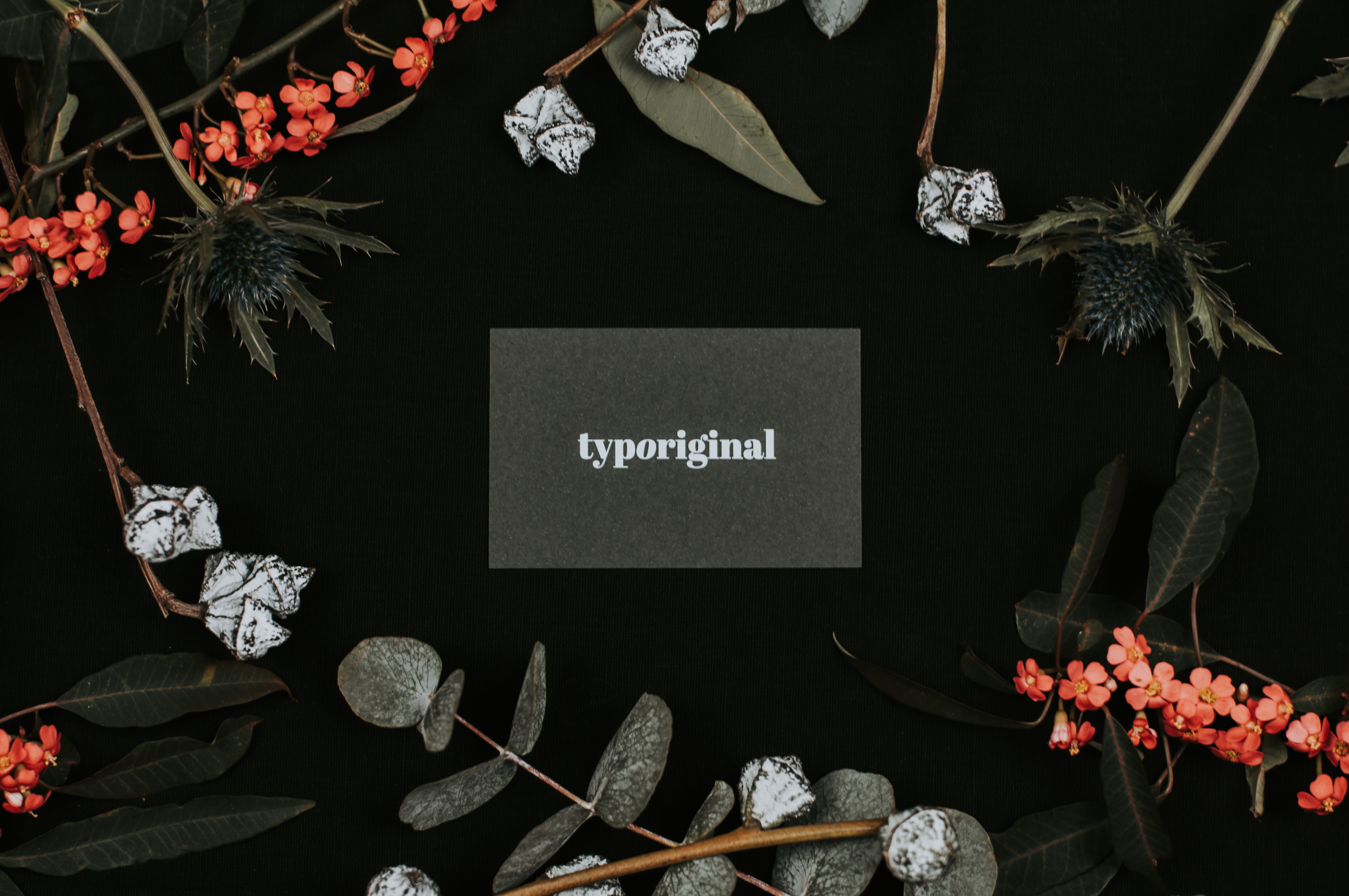 Wir lieben Papier. Wir lieben Print. Wir lieben Kunst. Wir lieben das Einzigartige. Wir lieben Nachhaltigkeit. Wir lieben Qualität.
Typoriginal ist eine neue Marke, die exklusive, qualitative und nachhaltige Papeterie. In Kollaboration mit verschiedenen Designern und Illustratoren, kreieren wir individuelle Papeterie, die sowohl die Kreativität der Künstler als auch unsere Liebe zu Papier und Druck widerspiegelt.
Getreu dem Motto "Made in Germany", legen wir großen Wert auf Nachhaltigkeit, faire Beziehung mit unseren Künstler, sowie gute Qualität unserer Produkte.
Nachhaltigkeit spielt für uns eine große Rolle. Unsere Papiere wählen wir gezielt und mit sehr viel Sorgfalt aus und auch der Produktion schenken wir viel Beachtung. All unsere Produkte sind auf Papieren gedruckt, die aus nachhaltiger Waldwirtschaft stammen, wir produzieren ausschließlich mit klimaneutralen Druckereien in Deutschland und wir verzichten gezielt auf Plastik.
We love paper. We love print. We love art. We love unique. We love sustainability. We love quality.
Typoriginal is a new brand for exclusive, high quality and sustainable paper goods. In collaboration with different designers and illustrators, Typoriginal creates unique stationery and paper goods that convey our artists' creativity as well as our love for print and papers.
True to the motto "Made in Germany", we place great value on sustainability, fair treatment of our artists and great quality products.
Sustainability is a key focus for us and we pay attention to our paper choices and production along the way. All our products are printed on paper sourced from sustainable forestry, we only work with carbon-neutral printers and we refrain from using plastic around our products completely.